Leaders Online: The children are currently enjoying their summer vacation. Children are really enjoying playing outside in the field during this holiday. In these days the temperature is increasing with every passing day. Are children drinking enough water to cope with the heat in this changing climate? Parents are worried about this. Keeping babies healthy and hydrated is important, but it's not always easy! Therefore, the director of medical and scientific affairs of Abbott's nutrition business, Dr. Ganesh Kadhe talks about 5 nutritious and hydrating foods, which you can give your children to consume during the hot days (Healthy Holiday Snack for Child).
If your child is a picky eater, it can be difficult to make sure they are getting the right nutrition from their food during the summer. Serving up these interesting food options can make it easier to add nutritious foods to their diet.
Healthy Holiday Snack for Child: A fun and nutritious snack for children
Chopped Fruits: Juicy fruits like kalingad, orange and tangerine can boost your kids' hydration. Besides being rich in water, these fruits are also a good source of vitamin C, vitamin A and potassium, which have many health benefits. In order for children to enjoy eating these fruits, parents should give them to children by cutting them into small pieces or in various shapes like triangles, stars and circles.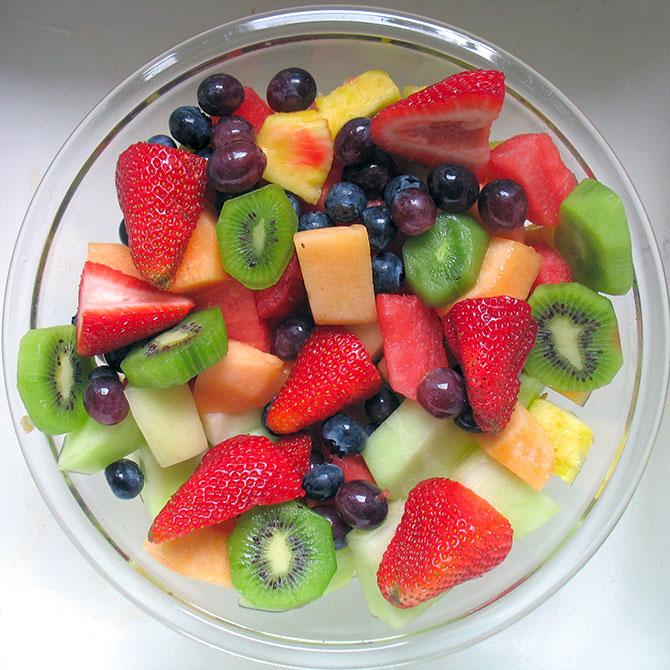 Popsicles: Kids love popsicles. If getting your child to drink enough water is challenging, you can make popsicles or their favorite fruit milkshakes with fresh fruit juice in a small glass. These are the best options for kids who want to enjoy chilled drinks. These popsicles can also provide fluids and key nutrients from fruit, which can help them rehydrate.
Fruit Lassi: If your child is reluctant to drink water, let them consume lassi made from curd and milk. A colorful small straw can be provided along with serving the lassi in their favorite cup to attract their attention to drink the lassi. For example, you can make papaya and pineapple lassi, which suits your kids' taste buds. Pineapples are also high in vitamin C along with their high water content, making them the best summer fruit option. Papaya is also rich in vitamin A and C.
Vegetable Salad: Mixed vegetable salad is a good source of protein and fiber. A salad that includes juicy yellow and green vegetables like cucumber, watermelon, olives and cherry tomatoes can be a great tasty summer option.
Tea Party: Give kids kid-friendly teas, like peppermint or chamomile. Hosting a teddy bear or doll tea party can motivate some children to drink tea and stay hydrated. The natural compounds in peppermint can have a beneficial effect on physical energy, as well as your child's playtime. Chamomile tea also has anti-inflammatory properties and is high in nutrients like calcium, magnesium and folate.
Spa water: The spa water is for kids too! Add sliced ​​strawberries, cucumbers or lemons to children's water glasses to add flavor to the water. These ingredients have hydrating properties and will attract the attention of children. Berries can also sweeten water and can be added to water for an eye-catching pop of color.
Also read:

For Latest Updates! Read Bombay Today